Catersource 2013
Barbara DesRochers owner, and few of our staff, had the pleasure of attending yet another fantastic Catersource conference this past March at The Mirage Hotel in the ever so lively Las Vegas, Nevada.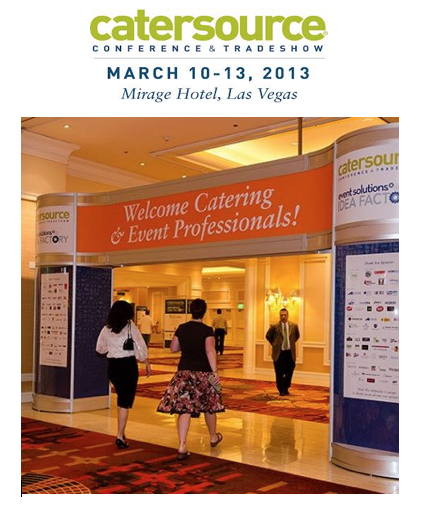 (Photo courtesy of Catersource.com)
We had the opportunity to mingle, learn and network with some of the best caterers, event planners & chefs from all over the nation.  We were able to attend some fantastic educational sessions and add to our staff's ever-growing creative minds.  We sat in on a session with Scott Conant, owner of Scarpetta "Best New Restaurants in America" by Esquire magazine , the very talented Meryl Snow co-founder of Festivities Events, learned some of the top new wedding trends from the people at theknot.com, Preston Bailey and a Martha Stewart designer, Peter Callahan.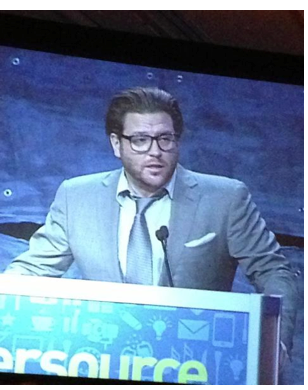 Scott Conant speaking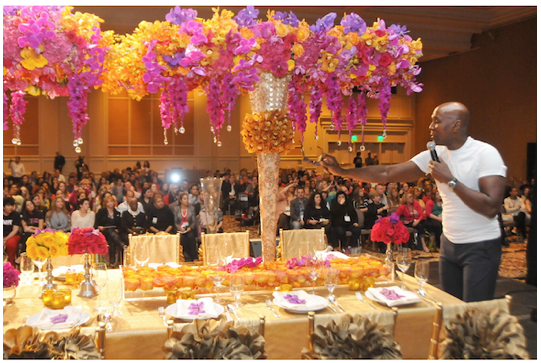 (photo courtesy of Preston Bailey's Blog: http://blog.prestonbailey.com )
A highlight of the conference was getting the opportunity to sit and listen to both David Tutera, My Fair Wedding on TLC, and planner to the stars Colin Cowie.  One of our Coordinators & Event Designers, Kira, was particularly enthusiastic for the chance to learn from these two.  I've never seen her more excited!  She even had the chance to meet and chat with both of them at some of the events.  After meeting David Tutera, who was also filming for his new season of "Unveiled", one of his producers asked if Kira would mind chatting with David on camera for his new show!  Of course, she said "YES!"  So be sure to check out the new season and look for our girl Kira!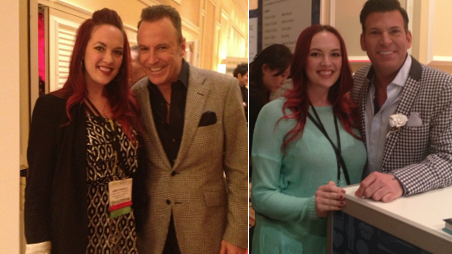 Kira with Colin Cowie at the last event of the conference Kira with David Tutera right before her interview
The Tradeshow, at the Las Vegas Convention Center, was full of great ideas and fantastic new products.  We especially loved the gorgeous booth from La Tavola Linens! www.latavolalinens.com  One of our favorite parts of the tradeshow each year are the table top design contests.  There were some fantastic and very creative designs this year!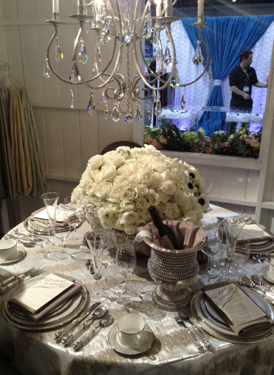 Table design by La Tavola Linens
We left Catersourse excited and full of new creative energy and ideas.
We can't wait to use what we learned from all of the fabulous speakers into your next event with us!